Hi folks! My name is Megan Jacklin, the DIYer and content creator behind Copper & Gold Project. I'm thrilled to share my experience working with Coast Appliances to create the laundry room of my dreams!
Over the Family Day weekend of 2022 I set off on one of the longest, hardest and most humbling renovations of my DIY journey thus far. With my family suited up with hammers and crow bars, we took to the demolition of my kitchen, bathroom and laundry room. Those spaces were previously "okay" but they weren't functioning at their best efficiency or aesthetics to match with my lifestyle.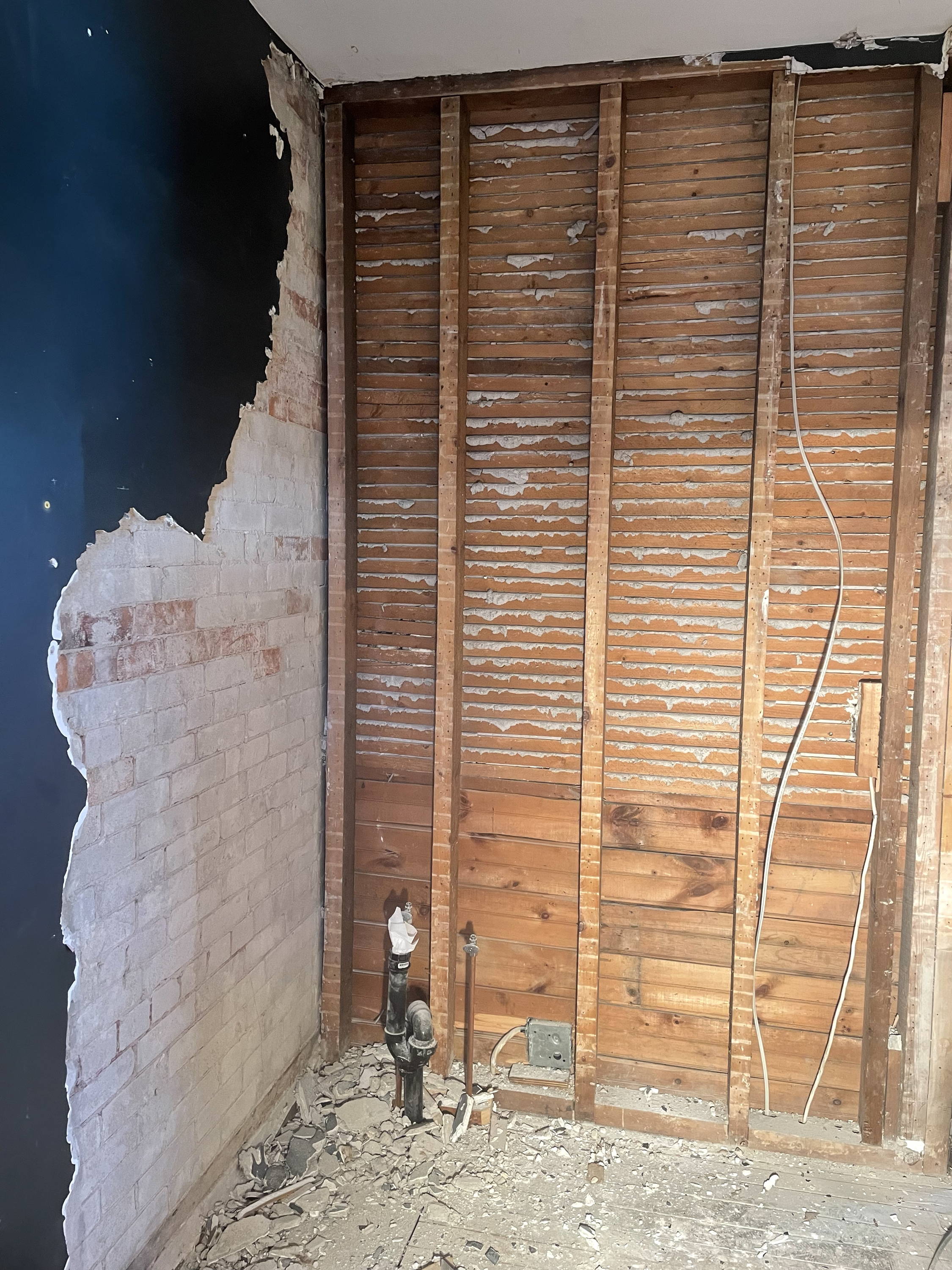 The bathroom and laundry demolition
The bathroom and laundry room shared the back corner of the house, with a dividing wall and silly little handing in the middle of them. The bathroom was tiny and the laundry room was awkward. My old century home has a full basement but it is only accessible through a trap door that very inconveniently located in the middle of the laundry room floor.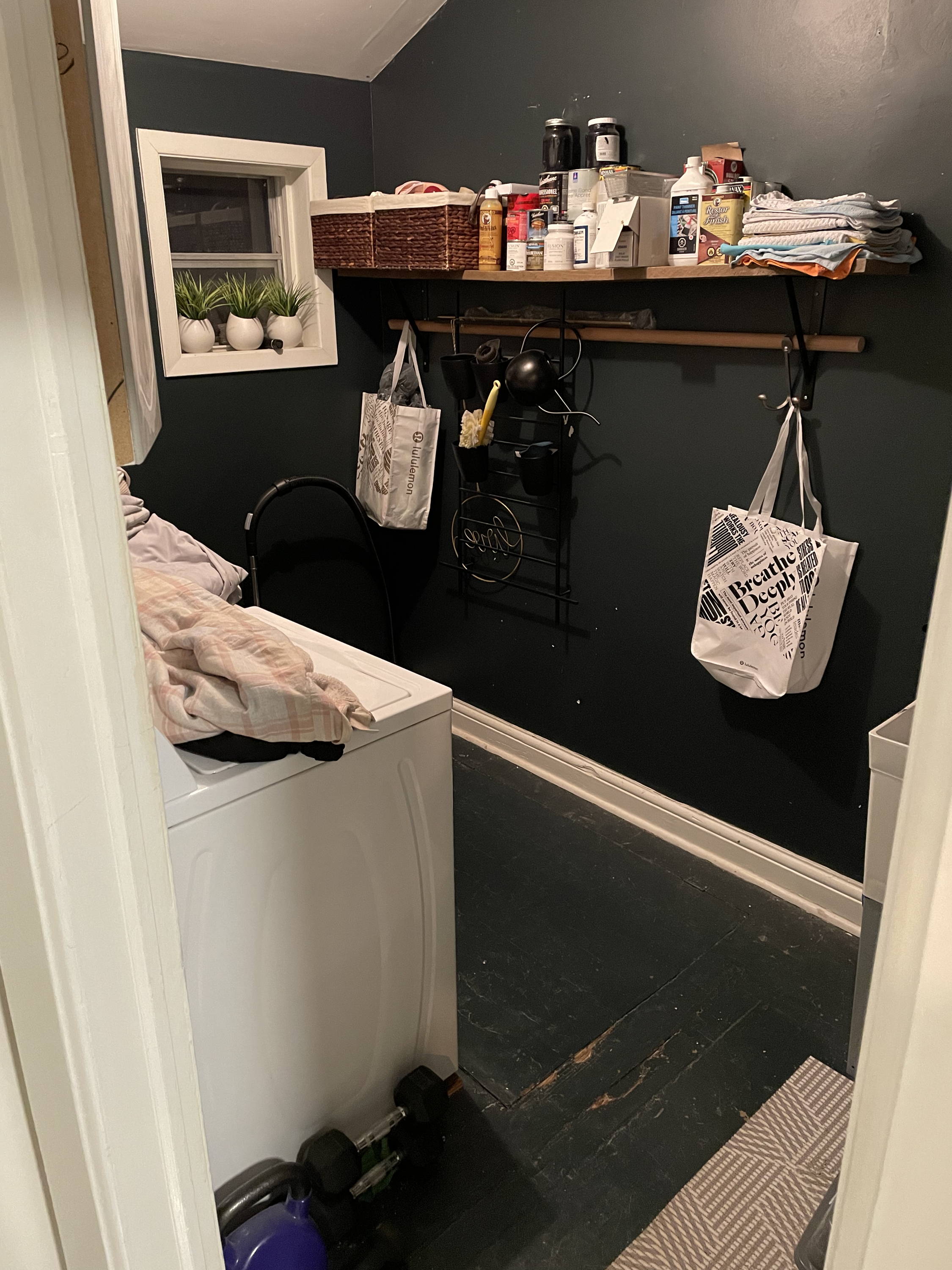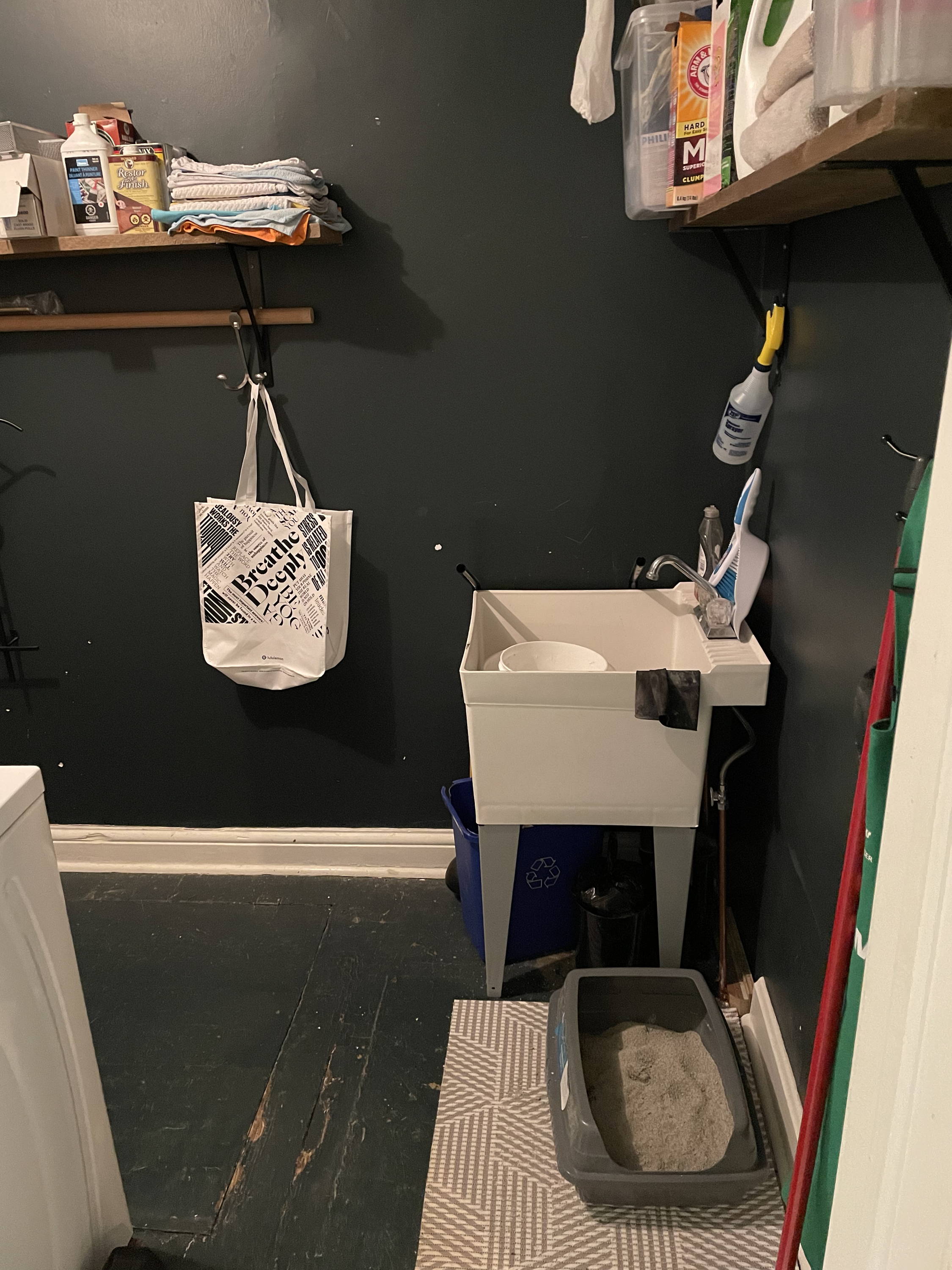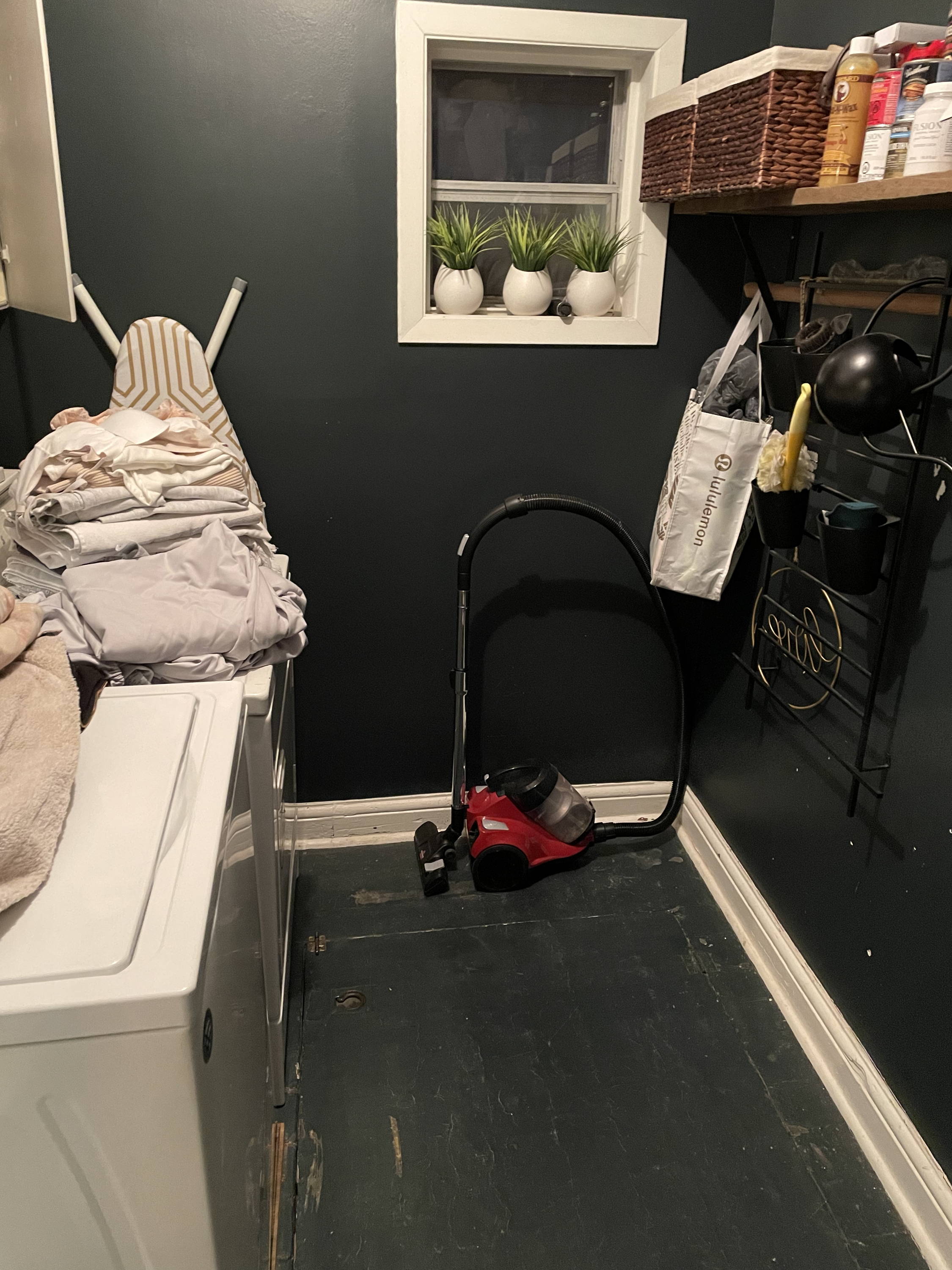 After knocking out the dividing wall and awkward landing, we opened the room up into one space with a shallower partial-dividing wall, pushed about a foot into the laundry room space, for the vanity to find a home on. Because we cut into the laundry room floor plan, we had to relocate the existing washer and dryer so it would not interfere with the trap door. The ONLY spot that appliances could go was in a small corner at the front end of the new opened space, meaning my existing appliances could no longer work in the space and I needed something different.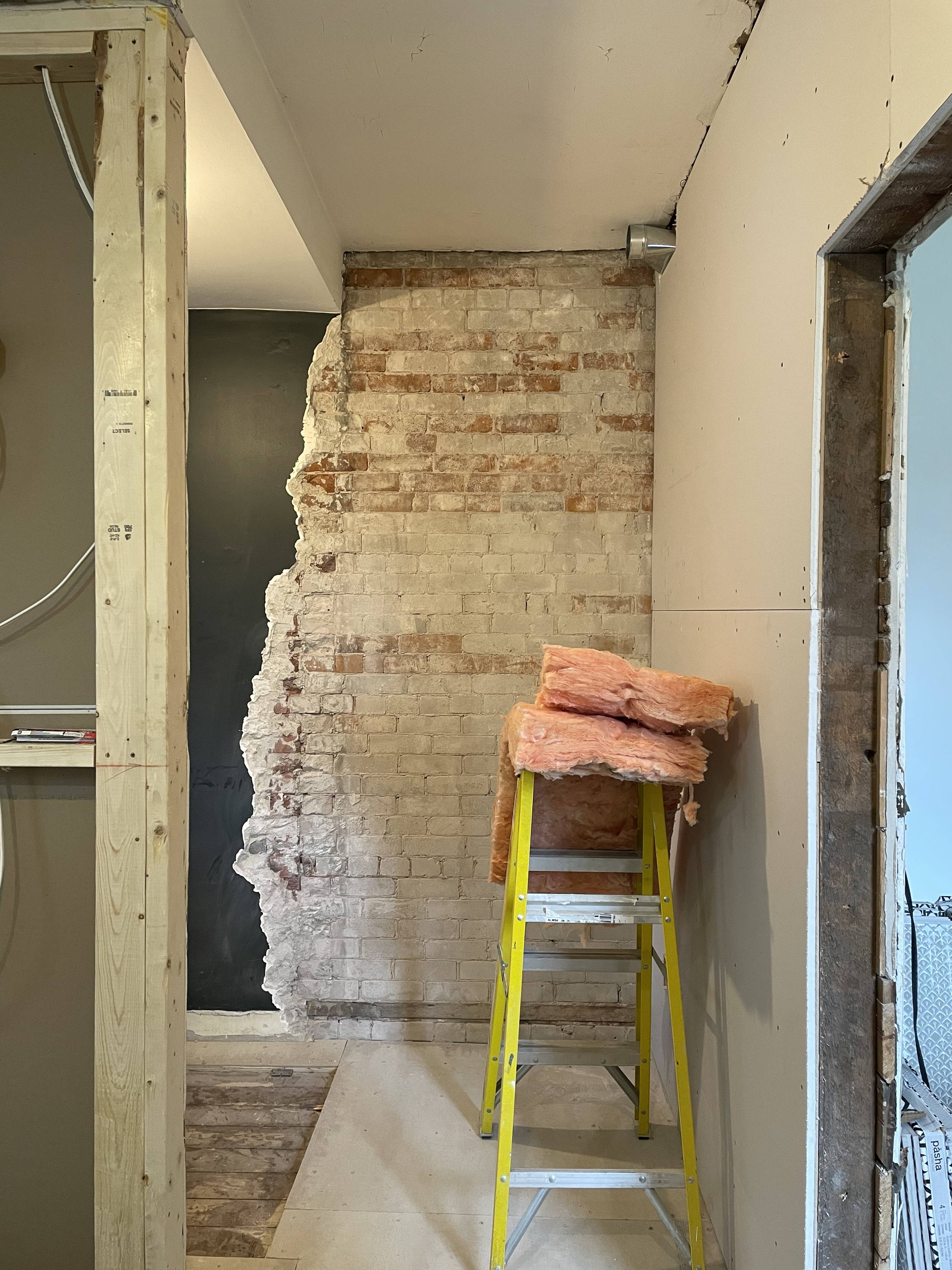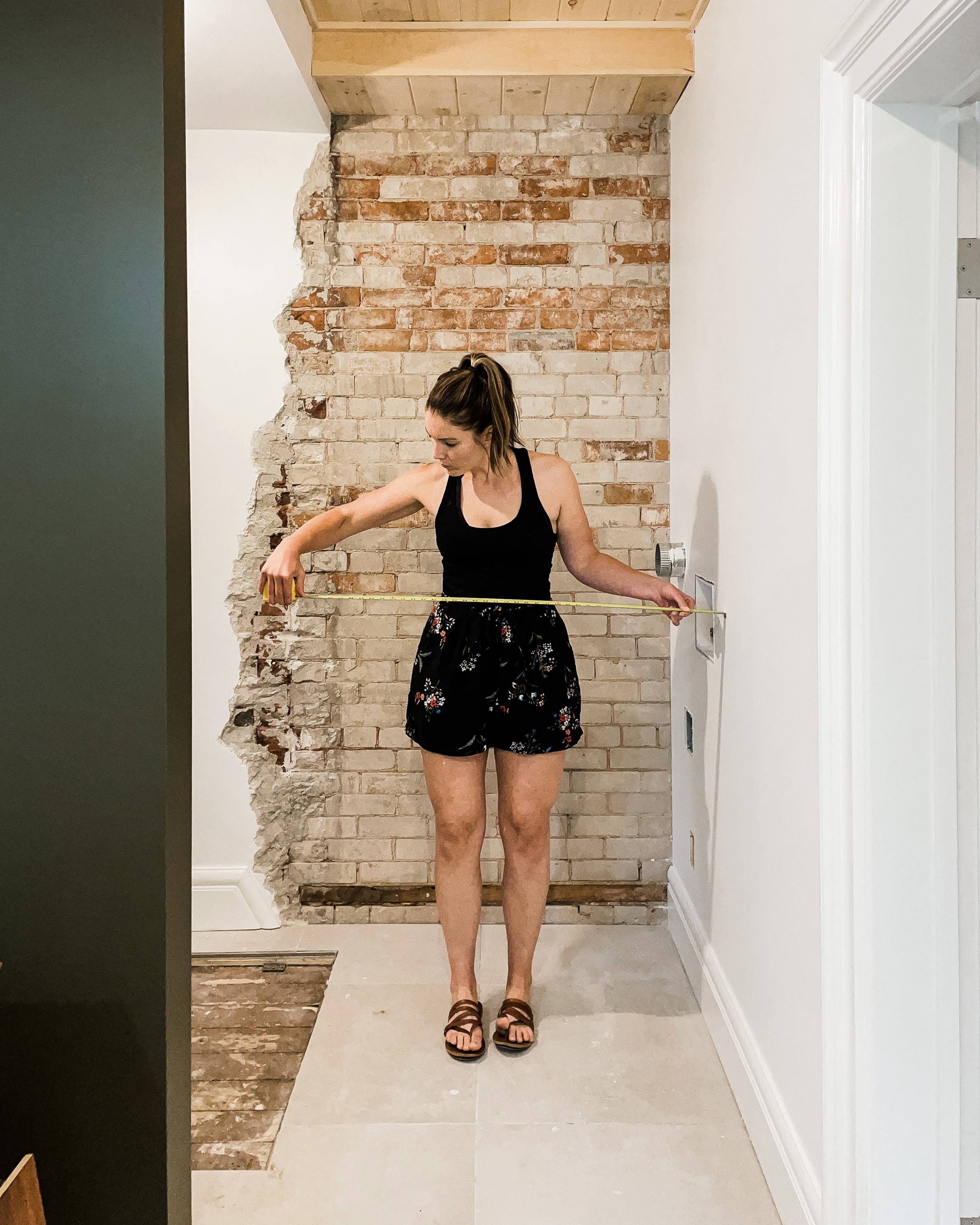 Choosing my washer and dryer
Appliance shopping is intimidating. Even more so when you've never done it before! This was the first time that I've ever had to shop for laundry appliances so I truly didn't even know where to start. What was I already supposed to know or ask questions about? Who could I go talk to to help guide me through this process in an HONEST and REALISTIC way?  
Enter in Coast Appliances.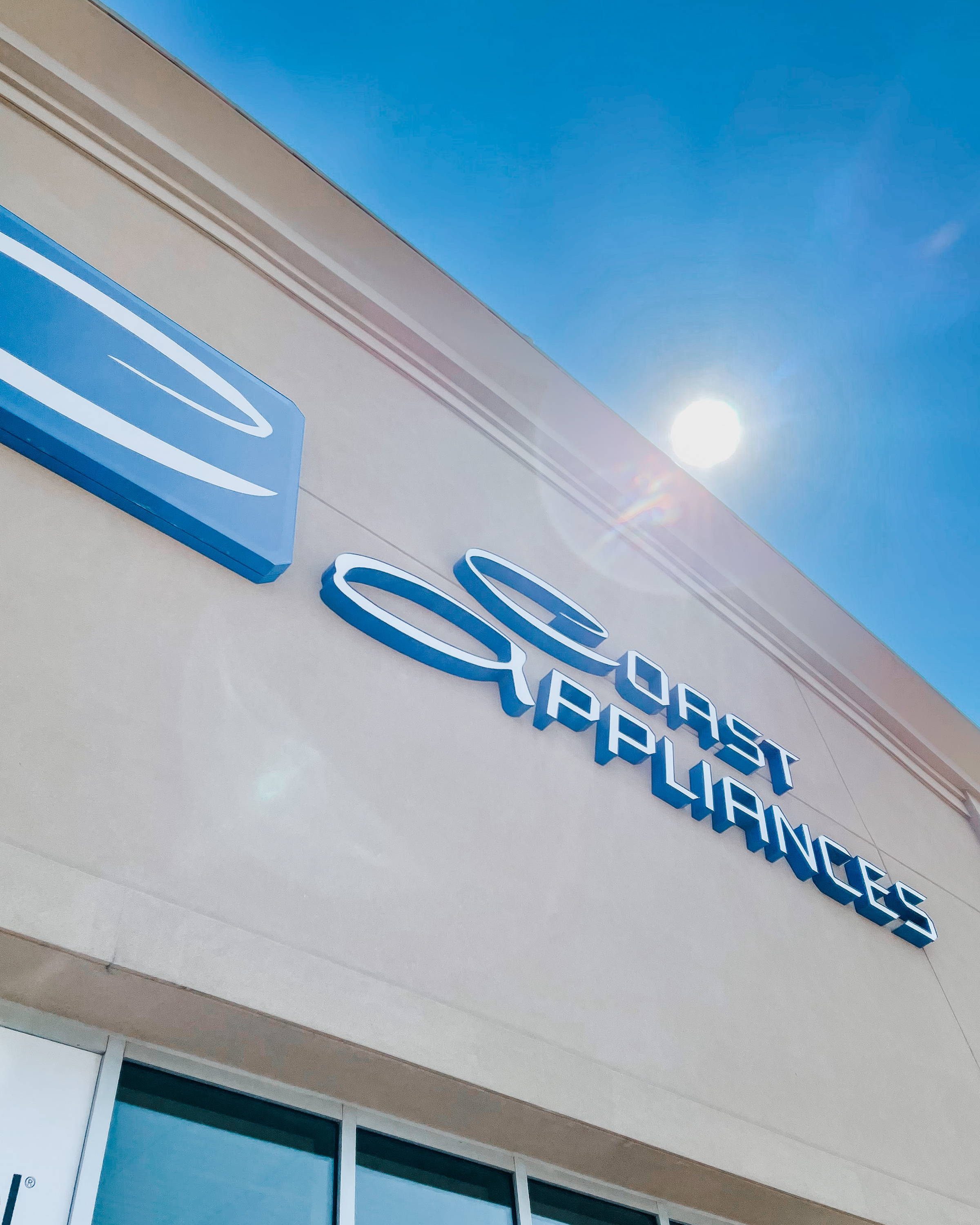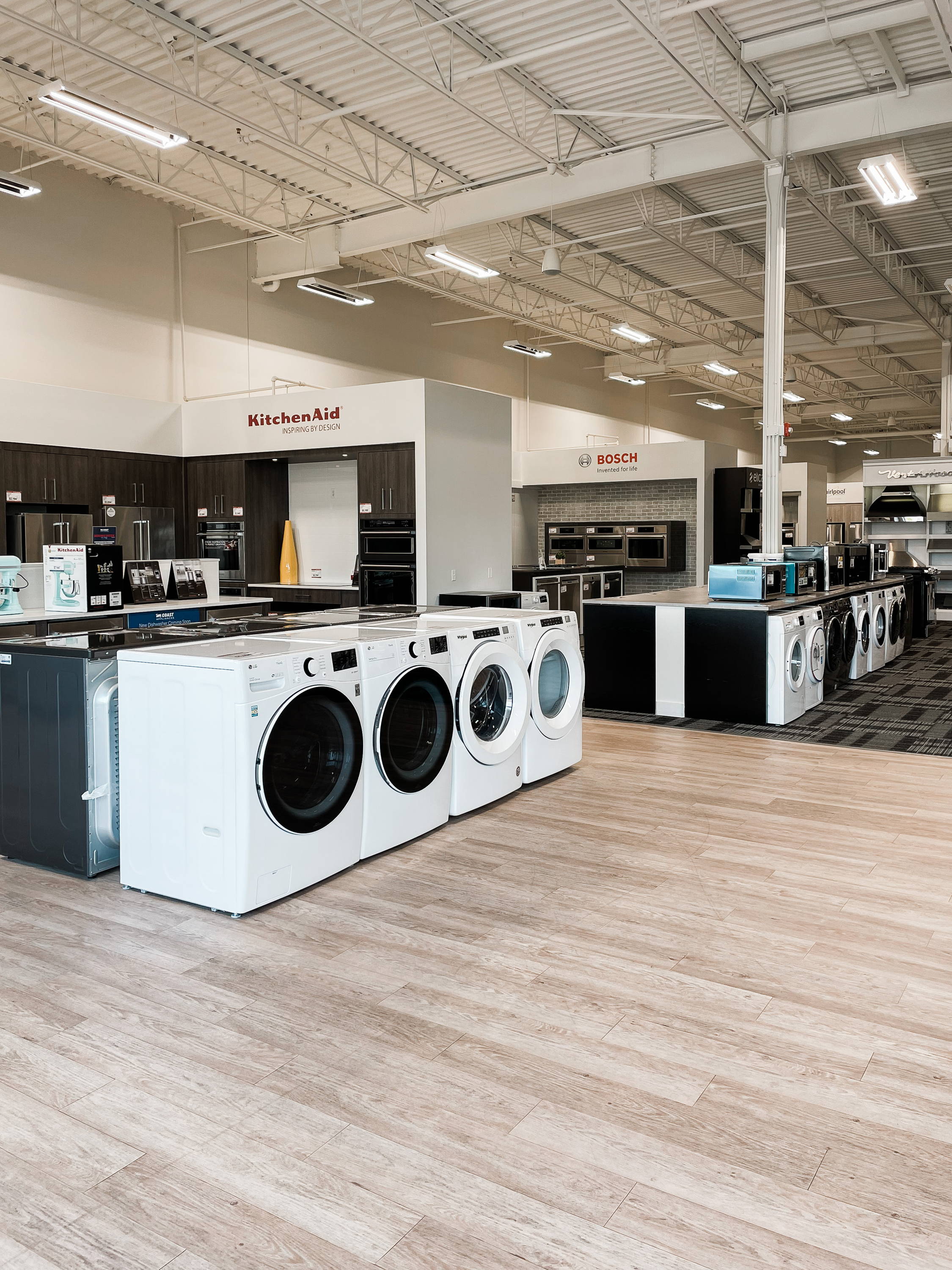 Located just 30 minutes away from my house, I took a stroll into the Coast Appliances show room in Burlington, ON. I was instantly greeted by friendly faces and welcomed into the space. I had already done a bit of research online prior to my visit so I already had a laundry unit in mind. The Coast expert told me to roam around the show room and do some exploring on my own before he would come reconnect with me to be of any assistance. After locating my desired unit on the showroom floor, I did what any other shopping customer would do… I played with it! Opened all the doors, tried to press any buttons I could and just stand back to admire it!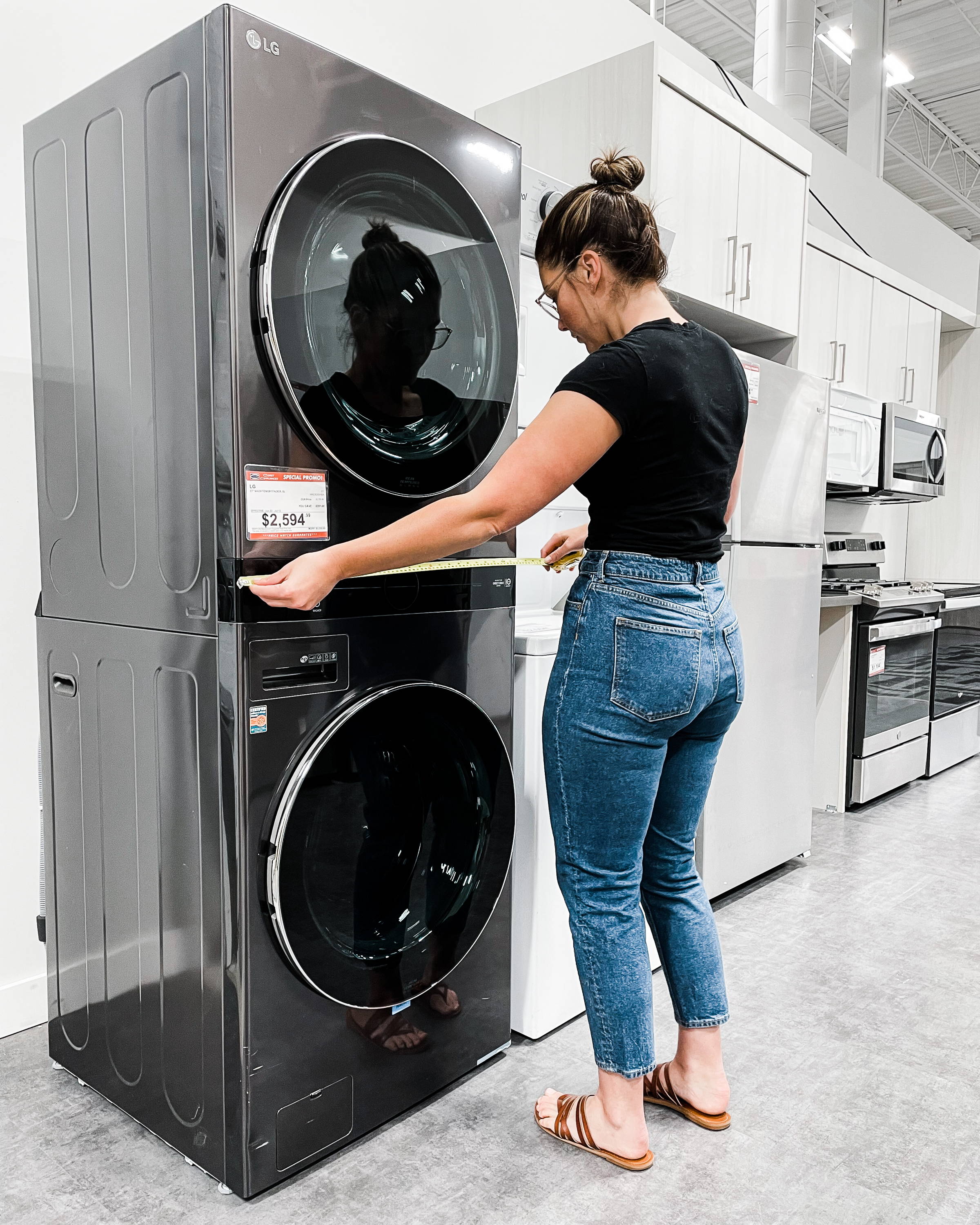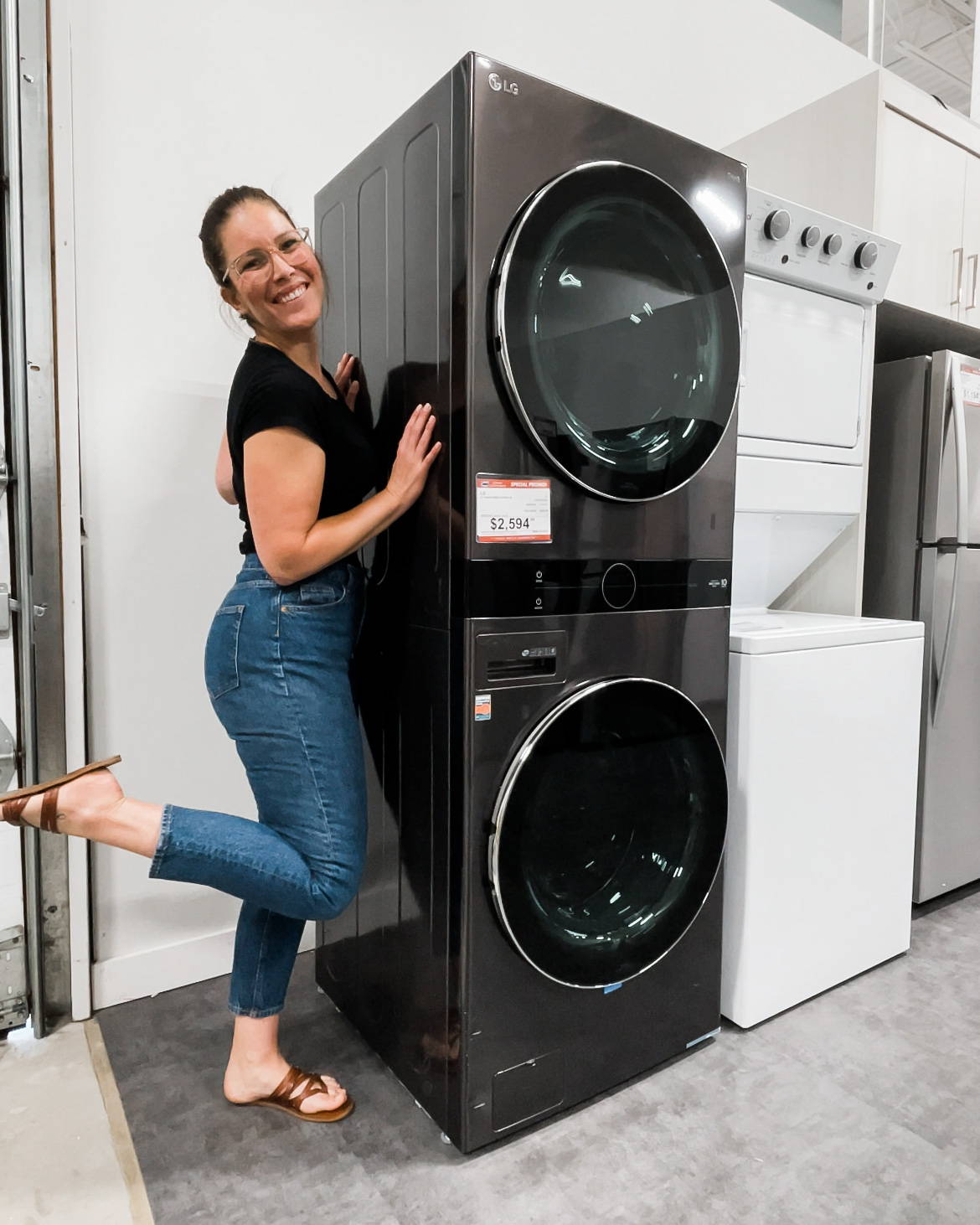 Why I chose my LG WashTower
I was extremely drawn to the LG WashTower in Black Stainless because of it's sleek aesthetic, small footprint, large laundry load capacity and accessibility features. But after speaking to the Coast expert, I fell in love with it for many more reasons too! Some of the things we discussed in detail:
> What are the benefits of a front loader vs a top loader? What about disadvantages?
> Are front loaders high maintenance?
> What capacity size will I need?
> Knowledge of repair technicians for each brand?
> What are warranties and are they worth it?
> Left/right/back venting? Do I need venting?
> Typical longevity of a washer/dryer unit?
> Agitator or no? How do the clothes get clean without one?
> Materials that it is made of? Are they good, bad or meh?
Honestly, we probably covered another 53 topics but I'll spare you the extra bullet points.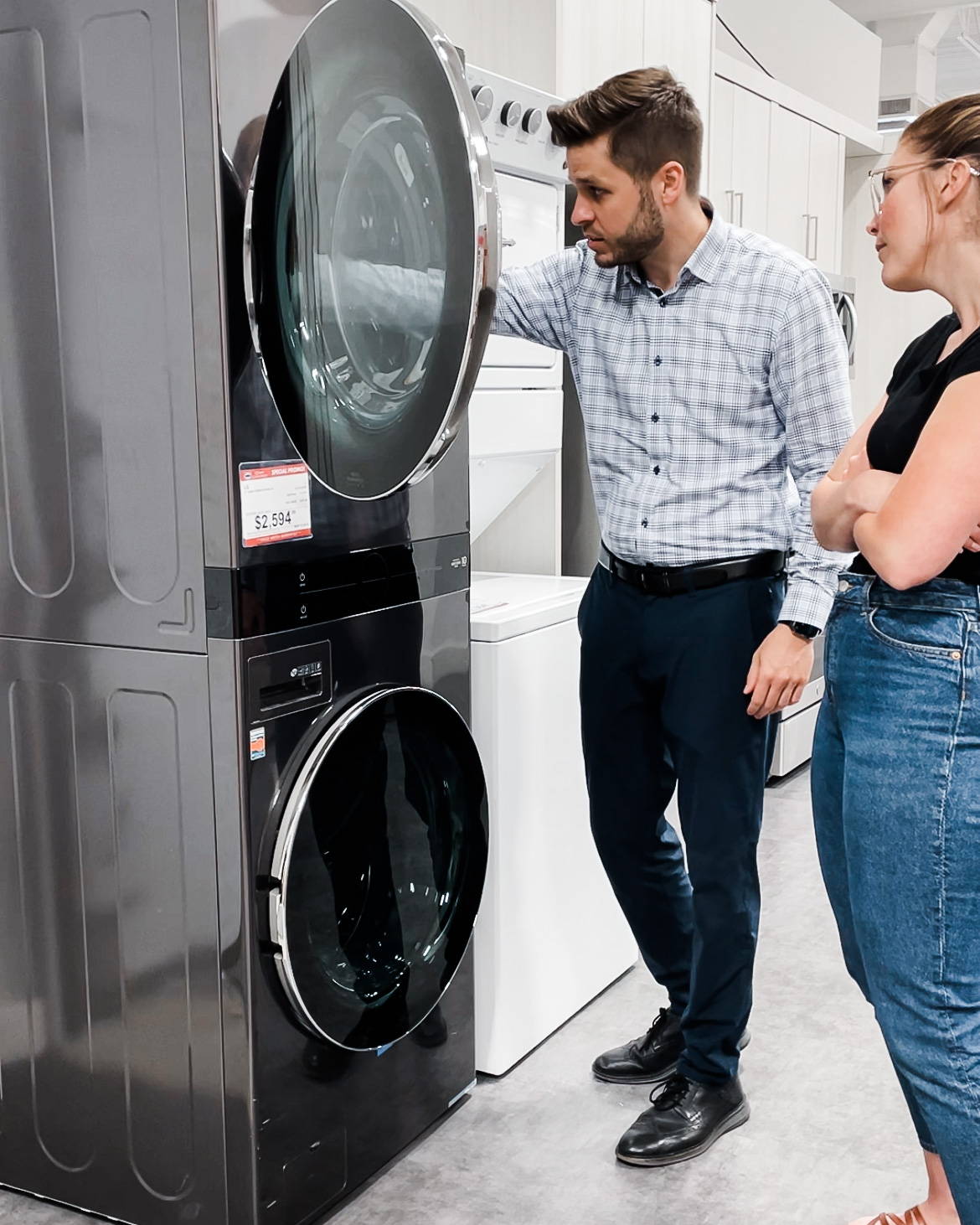 How an appliance expert made my choise easier
After our lengthy chat, I was confident that this was the right laundry unit for me. So we sat down at his office desk (with quite comfy chairs I might add!) and worked out the details. The unit was currently in stock so I was able to schedule a delivery within a week which was extremely exciting due to the recent appliance shortages throughout the country due to pandemic supply chain delays. He packaged up all of my order forms into a neat little collection and I was on my way! It was quite evident that I just had an exceptional customer service experience. The Coast experts are truly that; experts. They're specifically trained to know as much about appliances as they imaginably can. But what's more than that is that they're also able to use that appliance knowledge and apply it to their clients own individual needs. They care about the client and how their appliances are going to fit into their lifestyle, not just about making the sale. I can honestly say that I had one of the best appliance shopping experiences I could have hoped for and am very thankful for their guidance and support with my purchase.

The delivery and installation process
Fast forward to delivery day, I was called by Coast 2 days prior to my delivery day to confirm the day and provide me with a time window to expect the truck's arrival. They walked me through some instructions to ensure that my space and the pathway to get it to the space was clear and accessible. On delivery day, they even went as far as to call me 1 hour prior to arrival to give me additional notice. Upon arrival, the delivery guys were efficient, thorough and very careful. The level of communication between all of them, providing cues for every movement, while carrying the appliance was truly impressive. Unfortunately, I hadn't had my electrician visit to finish hooking up all of the electrical rough-ins that we did earlier in the renovation. The delivery guys were very understanding and provided me a phone number to call when that was completed so that they could come back to finish installing it for me. So I gave them a call a few days later and they returned within 48 hours to finish setting it up for me.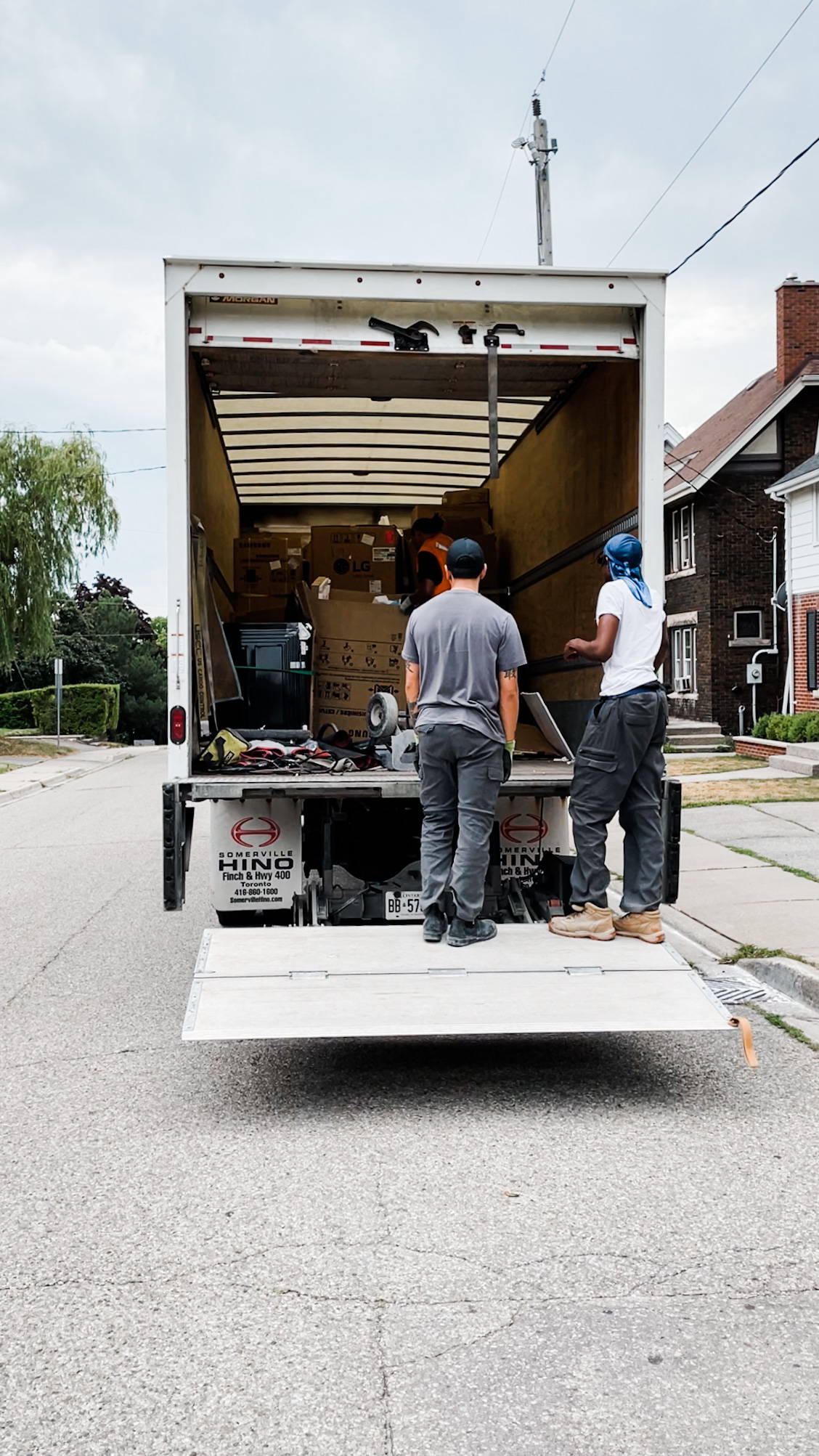 Laundry room DIY makeover project completed
This laundry unit is incredible. It looks amazing, has incredible features and makes the cutest little jingle sound when I turn it on.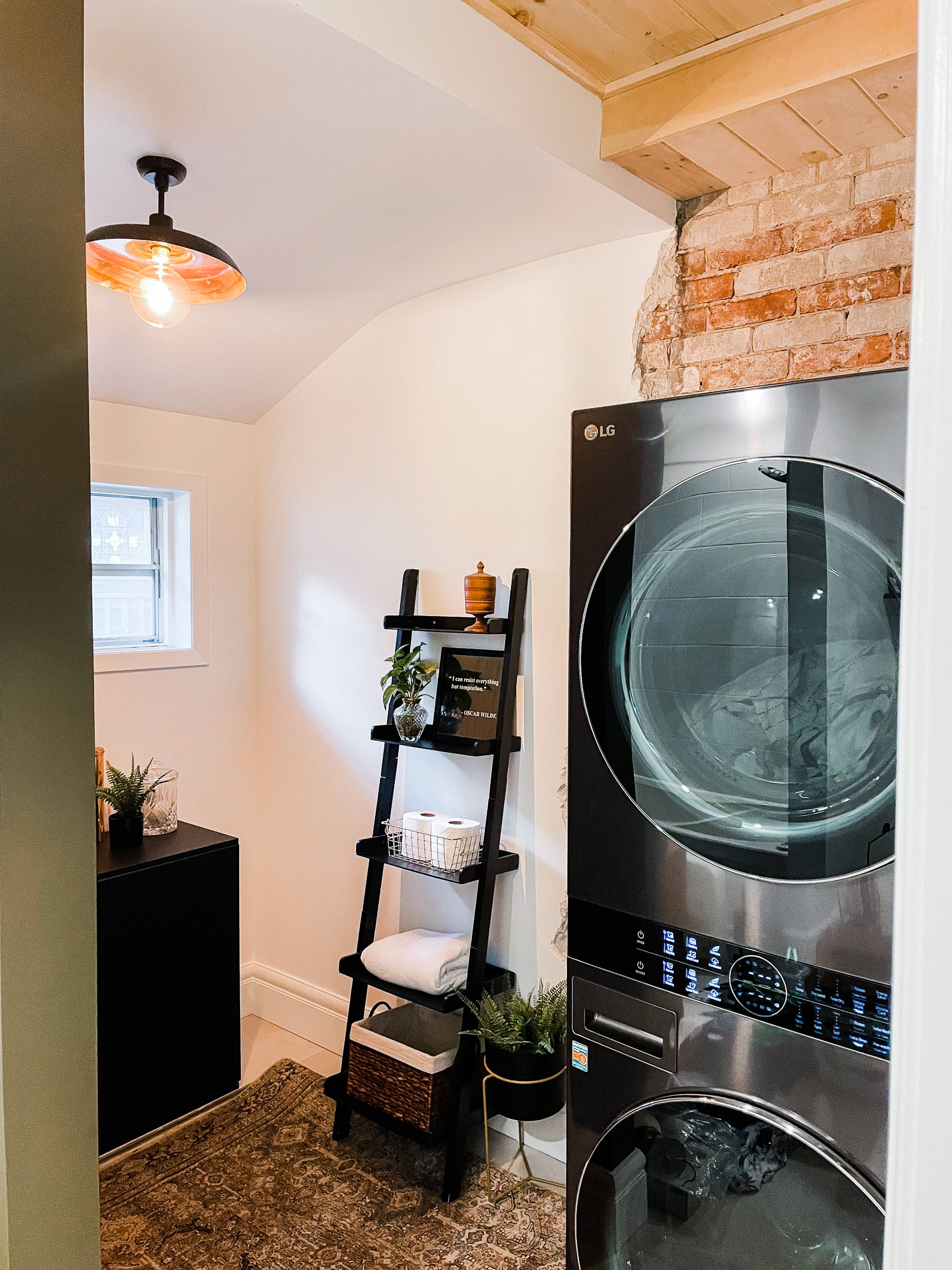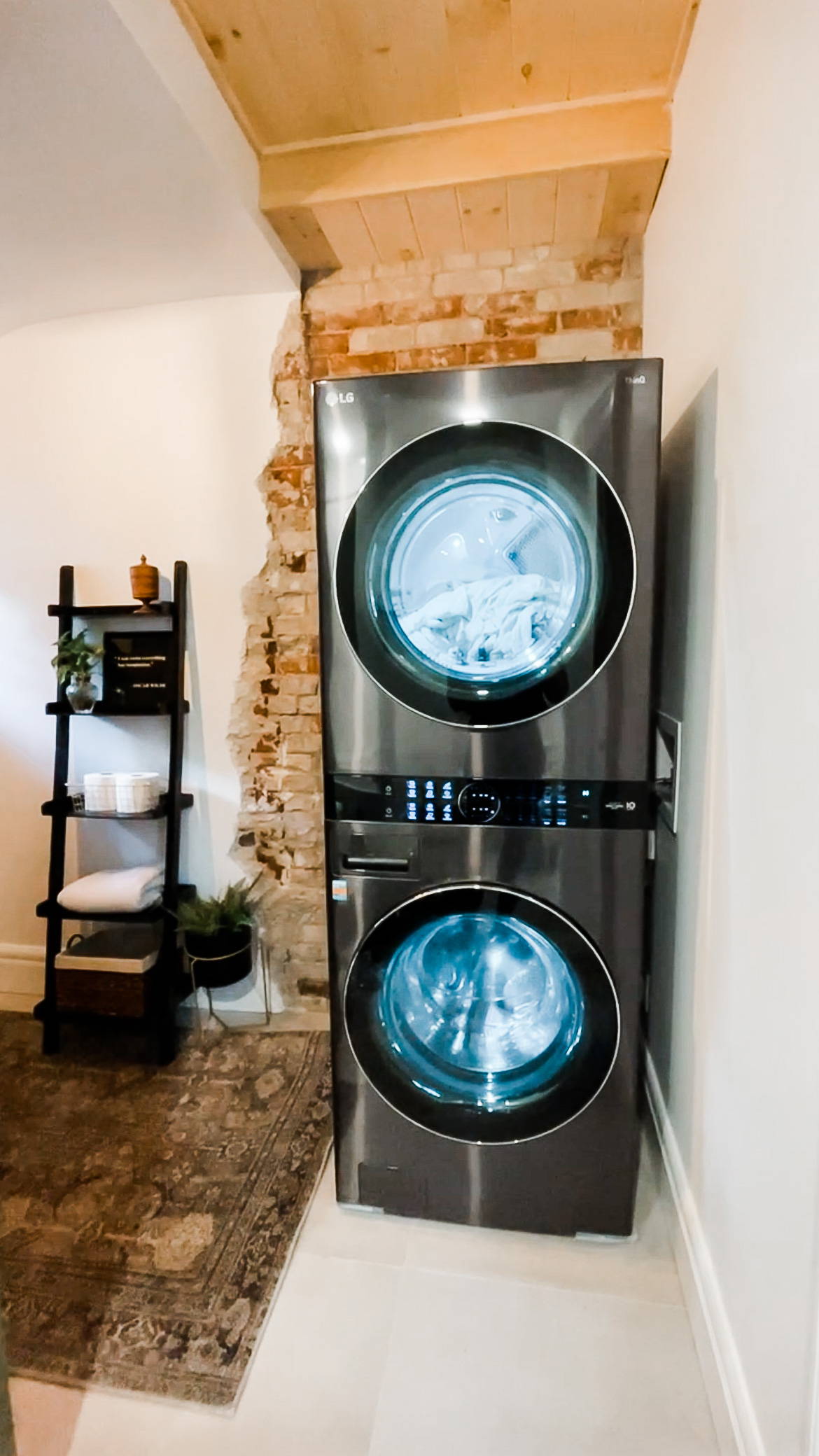 A big thank you to Coast for such a pleasant appliance shopping experience and to LG for creating such a fantastic laundry unit. I actually look forward to doing laundry now! But don't tell my boyfriend that, or else it will become my permanent house chore.
*This blog post was submitted as part of a gifted collaboration with Coast Appliances. All of these thoughts and opinions are of my own and I stand behind my positive experience with Coast Appliances, regardless of this collaboration or not.