When it comes to choosing the best washing machine for your home, there are many factors to consider. But with so many types and brands available, it can be overwhelming to figure out which is right for you. 
To help you decide, we've put together a guide on what to look for when shopping for a new washing machine in 2023. 
In this article, we'll cover: 
Types and Styles of Washers

How to Measure a Washer

 

Best Washers

By Category

 

What Are the Top Washing Machine Brands?

 

Which Washer is Best for Me?

 
Types and Styles of Washers
There are three main types of washers – front loaders, top loaders, and compact washers.  
Front load washers offer efficient cleaning performance but require more bending over due to their lower height. 
Top loaders are great if you don't want to bend down as much, but they may not have the cleaning performance that front-loaders do. 
Compact washers are ideal if space is an issue or if you only need a small-capacity machine that can handle light loads quickly and efficiently. 
Front load washers are efficient in cleaning performance, but some people don't like them because you need to bend over to load and unload them. They provide an efficient way to wash clothes using less water than traditional top-loaders. 
Browse our selection of top-rated front loader washing machines today. 
Front load pros: 
Typically large capacity, allowing you to wash more clothes in fewer loads

 

Save on utility costs, not to mention wear and tear on your clothes

 

Can be stacked with a dryer if needed for a sleek look and additional space savings in smaller homes or apartments

 

Many models come equipped with advanced features like steam cleaning technology that helps remove tough stains without pre-treating them first

 
Front load cons: 
The door opens at the front, so you'll have to bend down when loading or unloading your laundry

 

Can be more expensive

 

May need more maintenance

 

Can't add clothes mid-cycle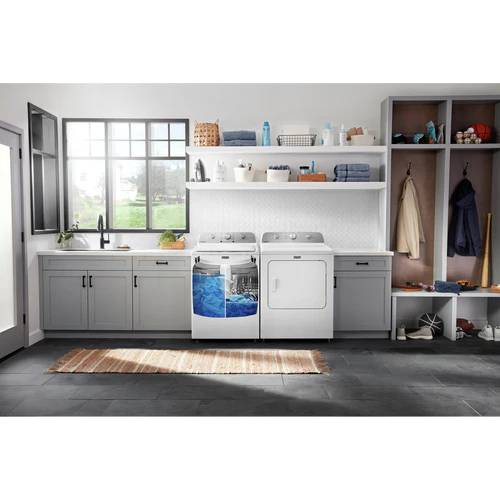 Top-loaders are great if you don't want to bend down as much, but they don't offer the same cleaning performance as some front loaders. Many models now feature high-efficiency ratings.  
Browse our selection of top-rated top loader washing machines today. 
Top load pros: 
Large capacity

 

Generally cheaper

 

Don't need to bend down to load

 
Top load cons: 
Can be hard to reach the bottom

 
Might not clean as well

 

Smaller capacity if there's an agitator

 

Agitator can be hard on fabrics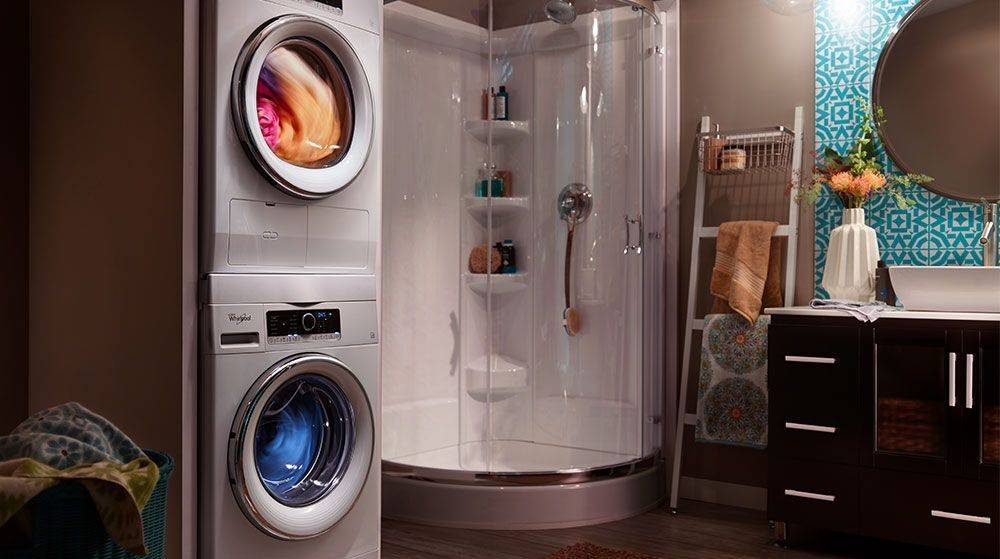 Compact washers are ideal if space is an issue or if you only need a small-capacity machine that can handle light loads quickly and efficiently. Compact washer-dryer combos are great options for anyone living in apartments or with limited space in their home. 
These units take up very little floor area yet still provide plenty of power and performance when doing laundry. 
It's important to check the measurements before purchasing one, especially if you plan on stacking it with a dryer. 
Browse our selection of top-rated compact washing machines today. 
Compact washer pros: 
Some are portable for added convenience

 

Washer/dryer combos can be ideal if space is a concern

 

Might be able to save energy and water

 
Compact washer cons: 
Despite saving space, might not be a great option for large households or needs

 
Small capacity

 

Need ample height-space if stacking

 
How to Measure a Washer
Before purchasing any type of washing machine, measure the area where it will go to ensure that it fits properly once delivered or installed into your home. 
Also take note of other measurements such as doorways or hallways that may affect delivery access before making your purchase decision. To measure for your new washer: 
Measure how high any overhead countertop, shelf, or cabinet is from the floor.

 

Next, measure the width and add a 1-inch margin on each side of the laundry appliance for proper airflow. Note, a washer and dryer should be separated by 3 inches – 1 inch on both sides and 1 inch in the middle.

 

Then, to get the vent and water hookups, measure depth and add six inches.

 

To figure out how much space you have for the washer and dryer, subtract the additional 3 inches from your height, width, and depth measurements.

 
Check out our Washing Machine Sizes & Dimensions article for more info on measuring washers. 
Best Washers

by Category
The best washer depends on your specific needs and desires. Below we list our top picks from a range of categories.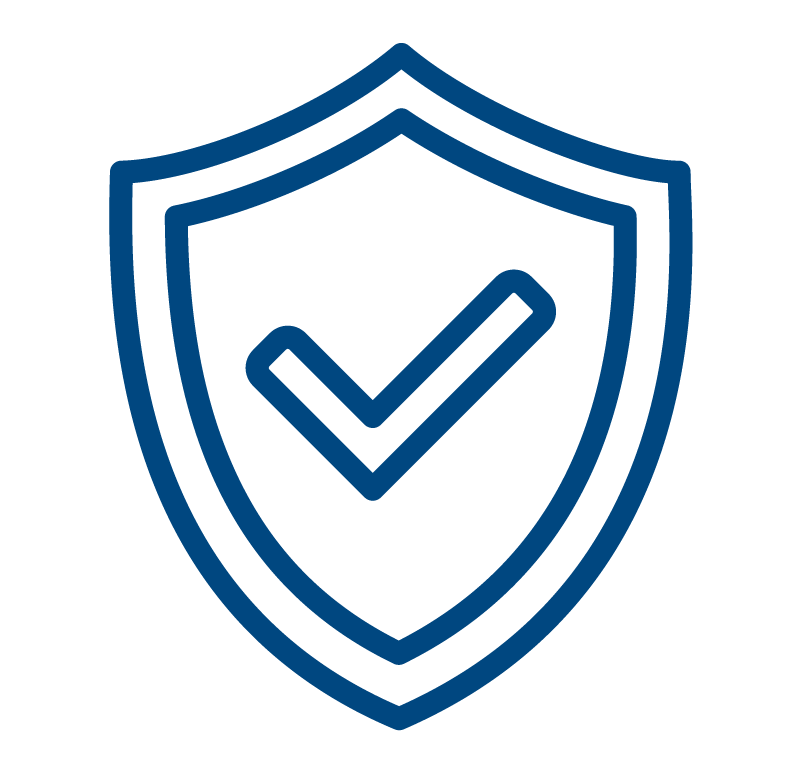 The name is synonymous with reliability. Consistently a top-rated and reviewed line of washers, our pick for most reliable washer of 2023 is the Whirlpool 5.8 cu Front Load Washer. You won't be disappointed with this one.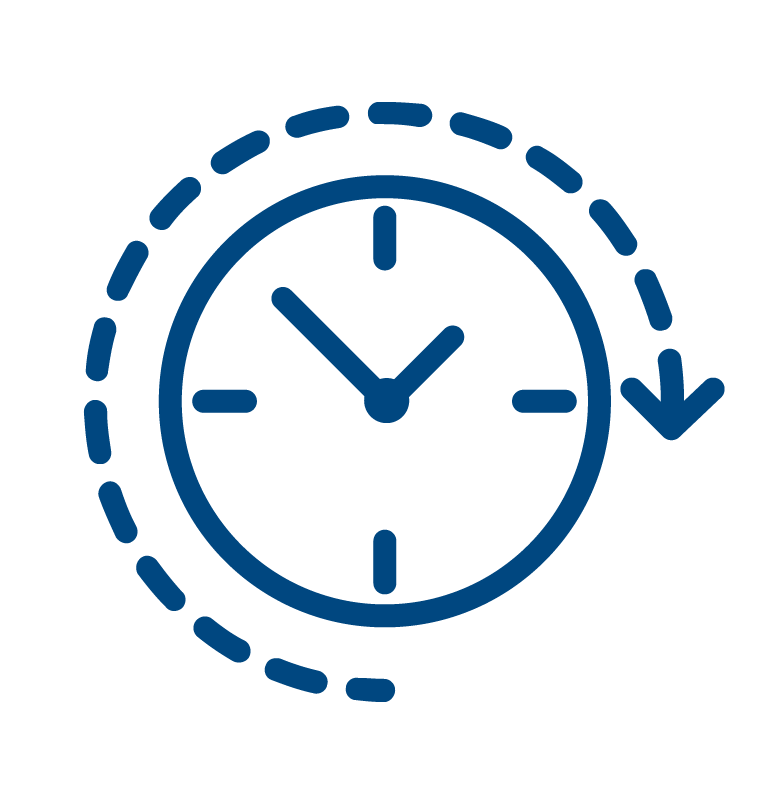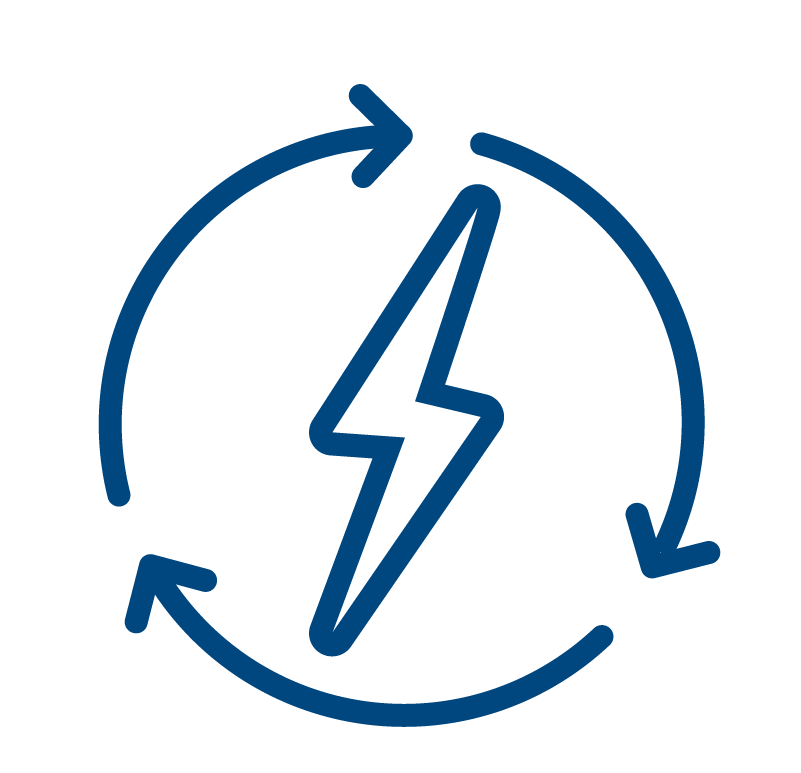 Most Energy-Efficient Washer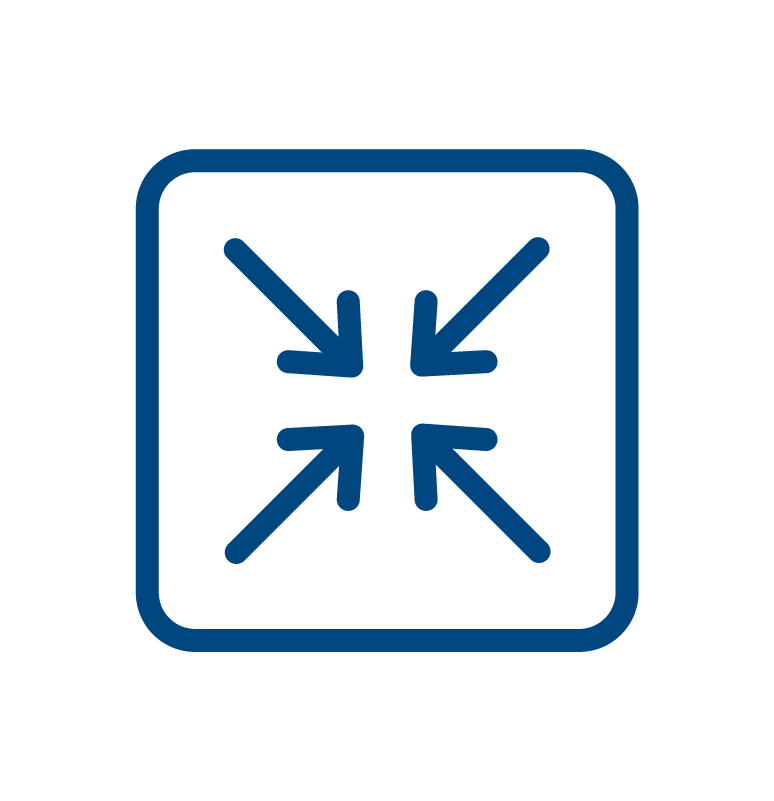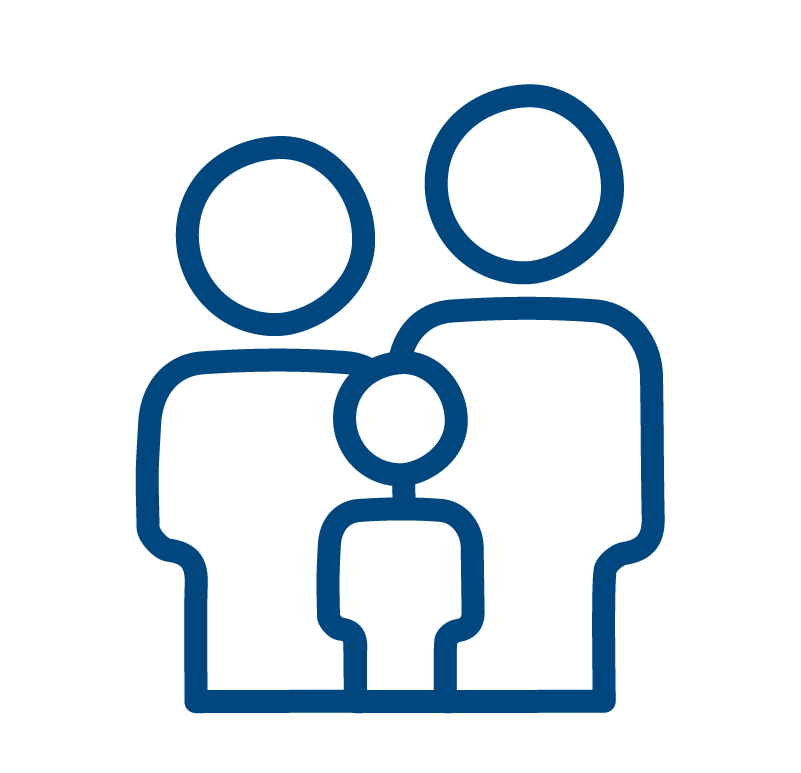 What Are the Top Washing Machine Brands?
Some popular brands include LG, Maytag, Samsung, Whirlpool, Bosch, and GE. Each brand offers different features depending on the model, so be sure to research thoroughly before deciding which is right for you based on the price point and features. 
Ultimately, the best washing machine choice depends on personal preference, budget constraints, and size requirements needed to fit into existing laundry room space limitations at home. 
Whirlpool
Whirlpool is a trusted brand for appliances in every room of your house, but their washers almost make laundry fun. They have fast spin speeds yet are gentle on clothes – you won't go wrong with a Whirlpool washer. Check out some of our favorites:
Samsung
With beautiful design and all the latest features and technology, Samsung is one of the best washing machines out there. Consistently ranked high in customer satisfaction, Samsung washers were recently named among the top reliable brands. We love the following Samsung washers: 
Maytag Canada
Maytag Canada makes washers built to last and that can clean clothes quickly. Available in a variety of sizes and with powerful features, you'll love your new Maytag washer. Our favorites in 2023 are: 
Maytag Canada - MVW4505MW

---

Maytag Canada - MHW5630HW

---
Which Washer is Best for Me?
The right washer depends on multiple things, including capacity needs, how much space you have, how much laundry you do, budget, and more. Choosing the perfect washer is simple, as long as you think about the following.  
Space
Space is always a big deal when it comes to appliances. In addition to the physical space where your new appliance will live in your house, you need to decide if you'll stack your washer and dryer or have them side-by-side. Think about height in addition to width. You should also consider getting the washer to its location in the house. Stairs, tight corners, and narrow hallways can all be factors.    
Capacity
How much laundry do you need to be doing regularly? How big is your family? How often do you do laundry? Keeping these things in mind will ensure you choose a washer that's the right size for your needs.   
Other Washer Features
Do you love features and technology in your appliances? Or are you more concerned with affordability and efficiency? Think about the smart features you do (or don't!) want and other added features that are important to you before you start shopping. This will help you narrow your choices and make the selection process easier.  
Browse our full selection of washers to get started today! 
Washing Machine FAQs
What brand of washing machine is the most reliable?
When it comes to reliable washing machines, several brands stand out. LG, Bosch, Samsung, and Whirlpool have proven track records in providing durable, dependable appliances, so you can be sure whichever brand you choose will last for many years. 
What is the best longest lasting washing machine?
There are many long-lasting washers on the market today. You can expect your washer to last an average of 6-10 years, and top-loaders typically last longer. Brands known for longevity include GE, Whirlpool, LG, and Samsung.  
Which is the

best washing machine

to use?
When it comes to top rated washing machines, there are a variety of models on the market. If you're looking for the best washing machine in 2023, consider features like energy-efficiency, size and capacity, water consumption, and noise levels. 
Which washing brand is the best?
Truth be told, there really is no single best washer brand out there. The best washing machine brand for you is the one that checks all the boxes in terms of capacity, features, and efficiency.  
What is the highest rated top loading washing machine?
There are multiple great top loading washing machines available. Some of our favorites are LG, Whirlpool, and Maytag brands.  
Which washing machine is most energy-efficient?
Most brands today now offer energy-efficient appliances, and LG has a great line of energy-efficient washers.  
How to measure a washing machine?
Measuring a washer machine is simple when you know how. Check out How to Measure a Washing Machine to learn more.  
The information on this article is not a promise of service. While we present the most accurate information we can, customers must check each brand and model for the manufacturers' information. Each model has their individual care and maintenance guidelines, normal expected use and lifespan with proper maintenance and care. Customers are responsible for checking information for their appliance, the user manual, manufacturer guidelines as well as using professional services.